Family Dentistry in Springfield, MO
Family dentistry at A. Joshua Montgomery D.D.S. includes services that patients of all ages and stages in life need to keep their teeth healthy and secure. Springfield, MO family dentist, Dr. Joshua Montgomery, sees patients young and senior with a wide variety of oral health concerns. Learn about some of the most commonly requested family dentistry procedures to prevent and fix dental problems.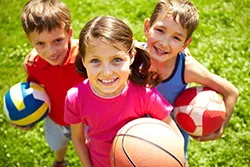 Regular Cleanings
One of the most important family dentistry procedures is a basic tooth cleaning. Family members are encouraged to come in for a cleaning at least twice per year. A dentist can remove plaque and buildup that a toothbrush can't reach. Dr. Joshua Montgomery cleans between the teeth and around the gums carefully before polishing the enamel to a brilliant shine.
Tooth Fillings
Even with regular cleanings, some patients (usually children) need help to fight tooth infections. Infections happen when you eat and drink a lot of sugary food without taking special care to brush and floss regularly. This is why it's important to encourage young kids to brush their teeth for at least two minutes every morning and every night. In the case of a cavity, which are also called caries, Springfield, MO family dentist Dr. Joshua Montgomery cleans the infection and then fills in the tooth with protective material.
Root Canal Therapy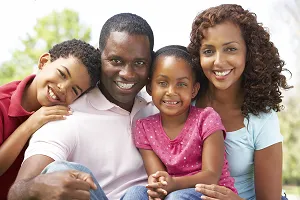 When a tooth becomes too infected and painful to treat with a cavity filling, a root canal may be necessary. Infected material is removed from the inner pulp so that the tooth can heal. Regular checkups are crucial to preventing problems of this magnitude.
Orthodontics
Another common family dentistry service is orthodontia. This is the process of straightening or correcting the teeth so that they look and function better. Young children and teens often benefit from getting braces at an early age and adults at various stages of life often want their teeth straightened to make a good impression at work and in social settings.
A. Joshua Montgomery DDS, PC wants to make your family's dentist visit a happy one. For an appointment, call our Springfield, MO Family Dentistry at (417) 883-2111 . Call Today!